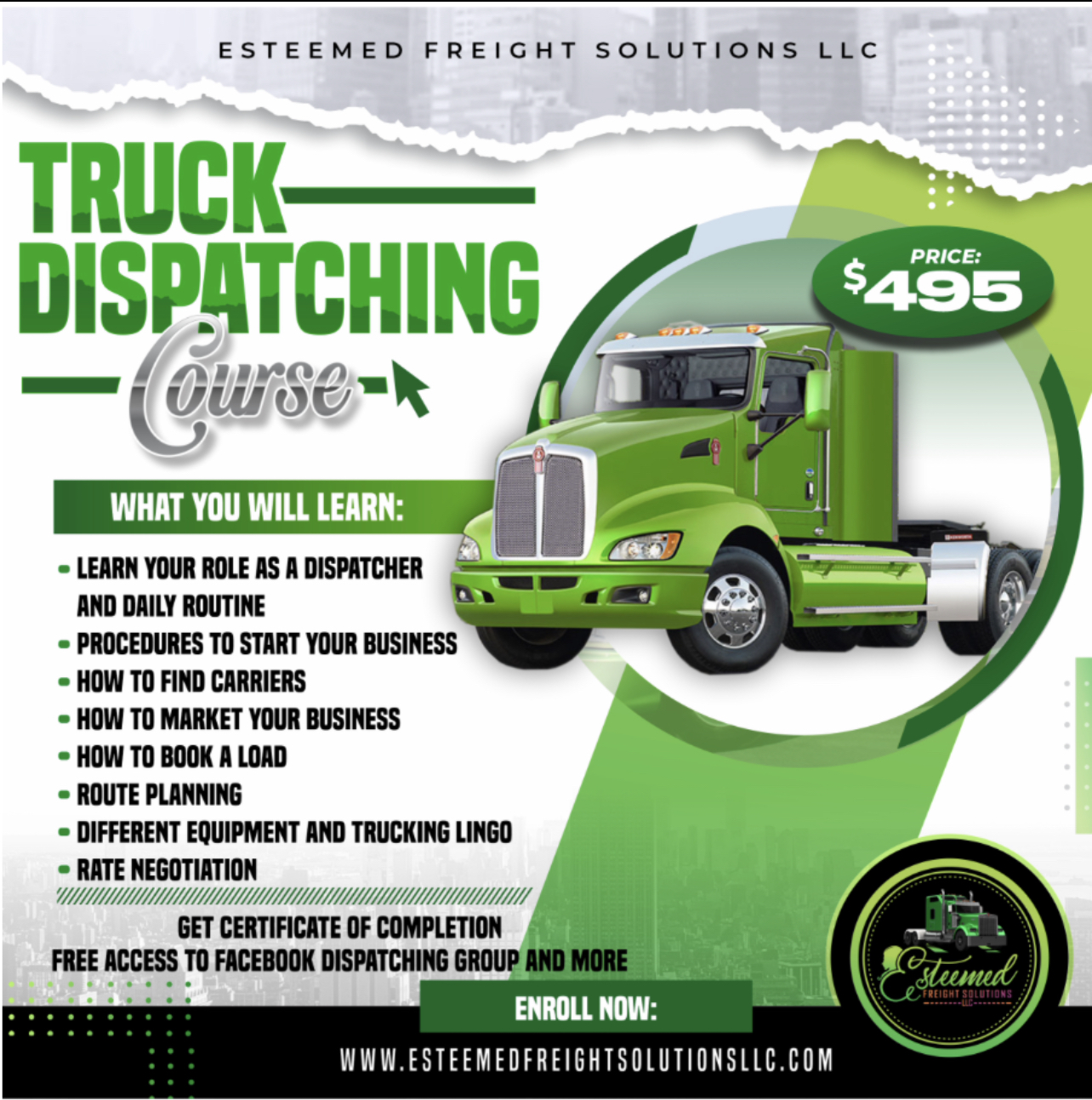 Become a Truck Dispatcher
In 2022, the estimated revenue of the trucking industry was US$277.1 billion and expected to increase in 2023. This means more trucks on the road in need of dispatchers. With this course and post support you will not leave wondering what to do next. Sign up now and get ready to change your life forever!

In this course you will learn the daily processes and your role as a dispatcher
The procedures needed to start your business
How to find carriers
How to market your business
Route planning
Different type of equipment
Trucking Lingo
How to negotiate the best rate with Brokers
Get online support through group
Tips to create passive income!!!
MUCH MUCH More!!!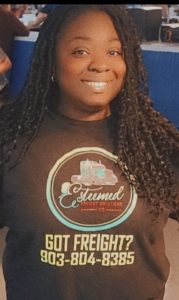 Meet me
Hello my name is Ebony, owner of Esteemed Freight Solutions. Before trucking I worked as a Business Office Manager in the healthcare industry for over 25 years. I could tell you nothing about a truck let alone how to move one lol. I always tell people I didn't find trucking, trucking found me. I started this business as a freight broker and then due to drivers needing my assistance to find their next load after delivering my loads I also became a dispatcher. Now it's three years later and after one year in this business I was able to replace my income that I was earning as a BOM and I decided to leave my job. That was the hardest decision I feel I ever had to make. I was leaving something that was for sure and predictable to going out on my own not knowing what will happen. So I did it and never looked back. Since I started my business I have not thought about going back to work for anyone but myself. Now, the thought of my life being controlled by the hands of another human being seems crazy. The freedom I have now compares to none. I want to help you do the same and to let you know you too can do this. With little or no experience! Just like me!